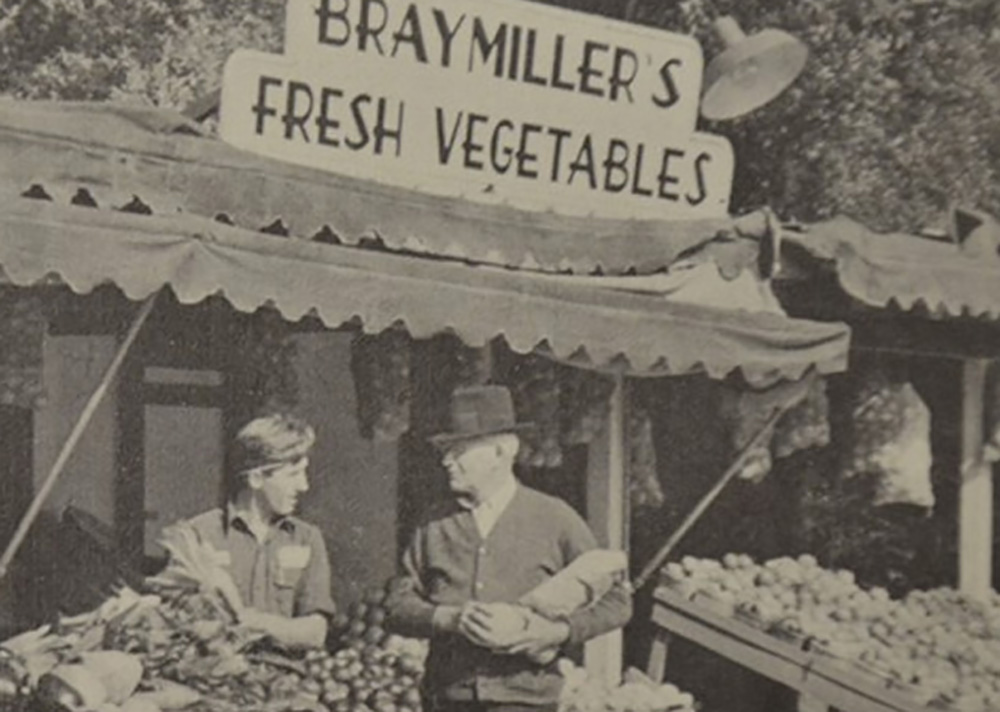 Braymiller Market – Where it All Started
Over 70 years ago, on the Braymiller Market site, stood the late Stroh Braymiller's fresh fruit and vegetable stand. Honestly, a single wooden plank standing on two wooden crates. Over time, Stroh built up the inventory of his family farm's produce as well as his customer base. In 1963 the DeCarlo family purchased the business hoping to expand on their successful Bailey-Clinton Market business. Beverly DeCarlo managed the market until early this year, when Stuart Green purchased the business.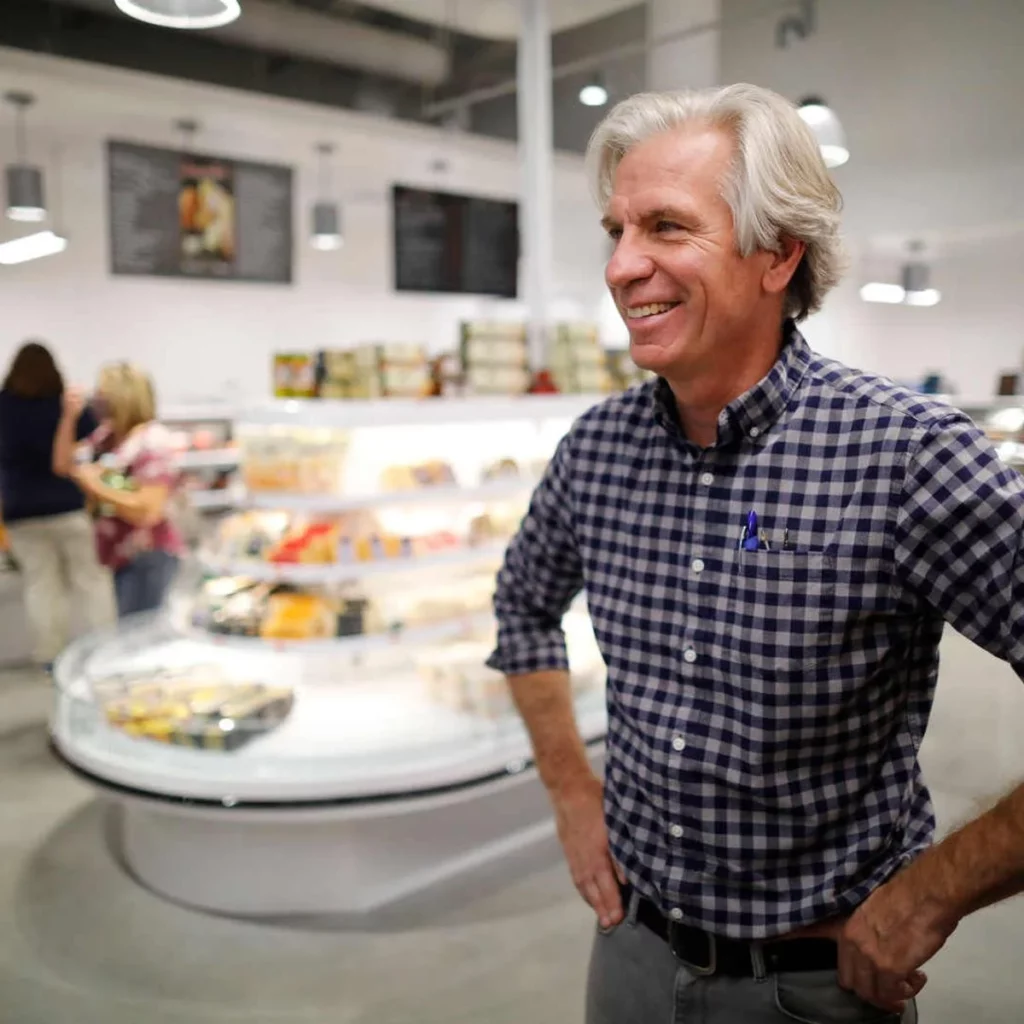 Having worked at the market as a teenager, Stuart was no stranger to Braymiller Market and remained friends with Jack and Bev DeCarlo. After kidding around for years, the DeCarlos seriously approached Stuart about taking over the business and a deal was struck.
Stuart is dedicated to keeping the best of Braymiller Market intact and improving on its legacy. Fresh and local is key, as Stuart continues to carry as many local fresh fruit and produce vendors as possible. The continued support of the community has been overwhelming, and Stuart looks forward to meeting and serving his customers. Come in and say hello.
"One of the nicest things about the business has been the social environment that we have here. A lot of people that come in to congratulate me say, 'Thanks for keeping the store here and not selling it to someone else and turning it into something else. We love the store.' That is very satisfying."
- Stuart Green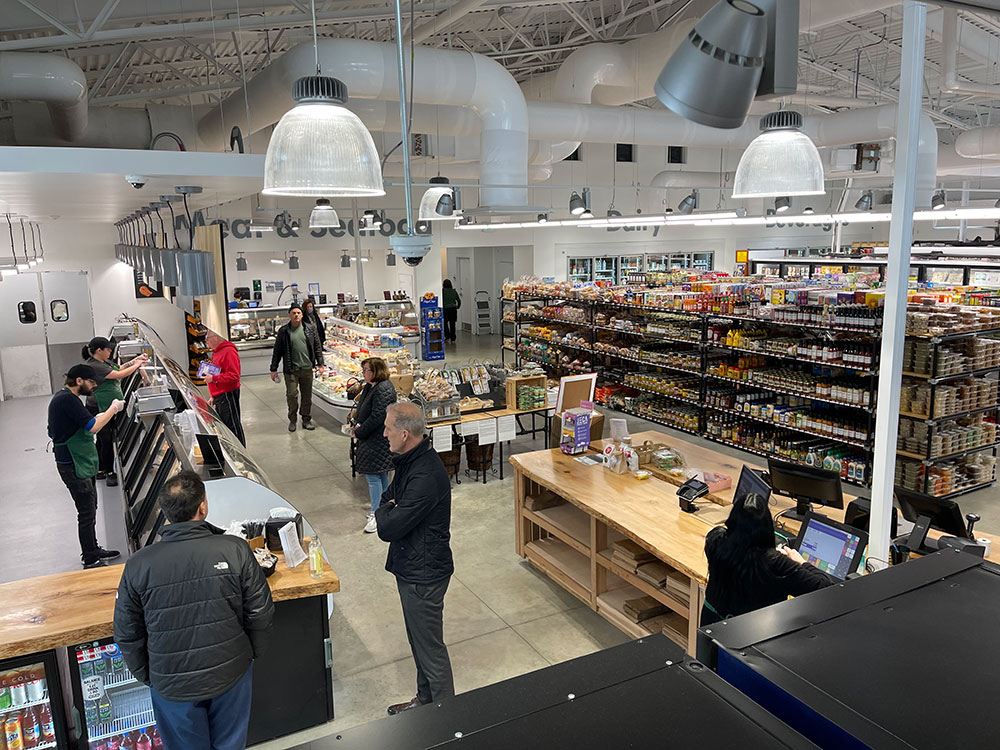 More Than a Farmer's Market – Looking Ahead
Building on its solid reputation, Braymiller Market is moving ahead with plans to improve sustainability, offer more products and grow some of their own produce. The deli has been a local favorite for lunch, catering, and fresh homemade dinner specials, and now all is served in biodegradable trays. Focusing on local and unique, from time to time specialty vendors will be making appearances, such as fresh popped kettle corn and homemade chocolates.
To stay focused on where Braymiller Market started, Stuart has turned the open land in back of the store into a garden, with generous help from someone in the community. "One of the neighbors, actually as a business warming effort, said that he'd plow it for me for nothing," Stuart said. "That's huge for a guy to come over here and plow that field up for me." This is just one more reason why Stuart is committed to making the market the best it can be to best serve the community. And there's a lot more to come. Stay tuned to the Braymiller Market Facebook page to learn what's new.